As every year, we are looking forward to your numerous feedback in order to further improve eclipsed!
Many great prizes await you as a reward. And now go: ONLINE mitmachen (this simplifies the evaluation for us) or fill out the questionnaire and send it by post to the editorial office (Sysyphus Verlag, Am Funkhaus 19, 63743 Aschaffenburg).
Closing date for entries is 17/12/2021 (date of postmark).
Employees of eclipsed and their relatives are not allowed to participate in the raffle. The legal process is excluded. The winners will be notified in writing.
And this is what you can win:
1.Prize: 1x THE ANALOGUES/THE BEATLES PACKAGE
It's "Beatles Time"! We raffle 1x2 free entrance to a concert of the 2022 tour of THE ANALOGUES incl. some specials. Included are two t-shirts of THE ANALOGUES as well as one copy each of the eclipsed book "ROCK, Part 2" incl. the Beatles, of "ROCK, Part 4" incl. John Lennon & Paul McCartney as well as "ROCK, Part 5" incl. George Harrison/Ringo Starr (available from mid February). The Dutch formation THE ANALOGUES will perform the two Beatles late works "Abbey Road" as well as "Let It Be" completely and in original sound.
2.Price: 1x top in-ear headphones from Yamaha
With metal body and ultra-compact 6mm driver for direct and puristic sound.
3. Prize: 1x2 tickets for each of the five concerts of the upcoming Joe Bonamassa tour
4. Prize: CD package: all 10 CDs of the albums of the month 2021!
with: King Buffalo, Mastodon, Isildurs Bane & Peter Hammill, Steve Hackett, Smalltape, Jess And The Ancient Ones, VOLA, Greta Van Fleet, Steve Lukather, Soen
5.Price: 1x Runrig-Package
One Legend-Two Concerts (Limited Boxset: 4CD+2DVD, Double-7'' Vinyl in Gatefold on 33 RPM, T-Shirt black in XL, Lenticular-Card (wiggle picture), handnumbered) + There Must Be A Place (Blu-ray)
For many more prizes, see issue 12-21/01-22!
---
More News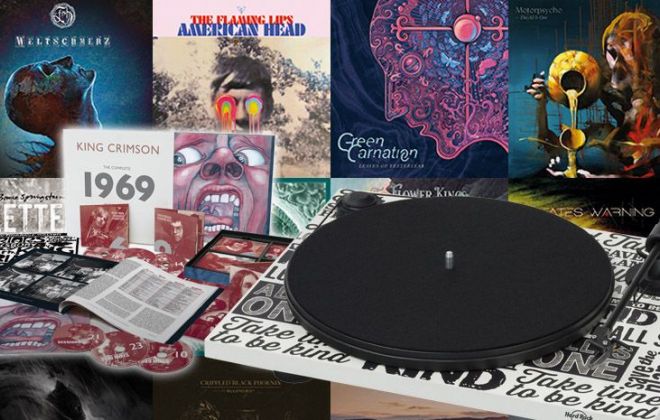 21. January 2021
As every year we are looking forward to your feedback to improve eclipsed. As a reward, many great prizes await you.
16. May 2020
ALICE COOPER has released his new single "Don't Give Up". The track, produced by Bob Ezrin, is a spontaneous reaction to the current...
17. April 2020
"Choose" is the new single of the British band Fischer-Z. The track is taken from the upcoming EP "S.I.T Annexe", which will be released on June...
---
Back to news overview
---