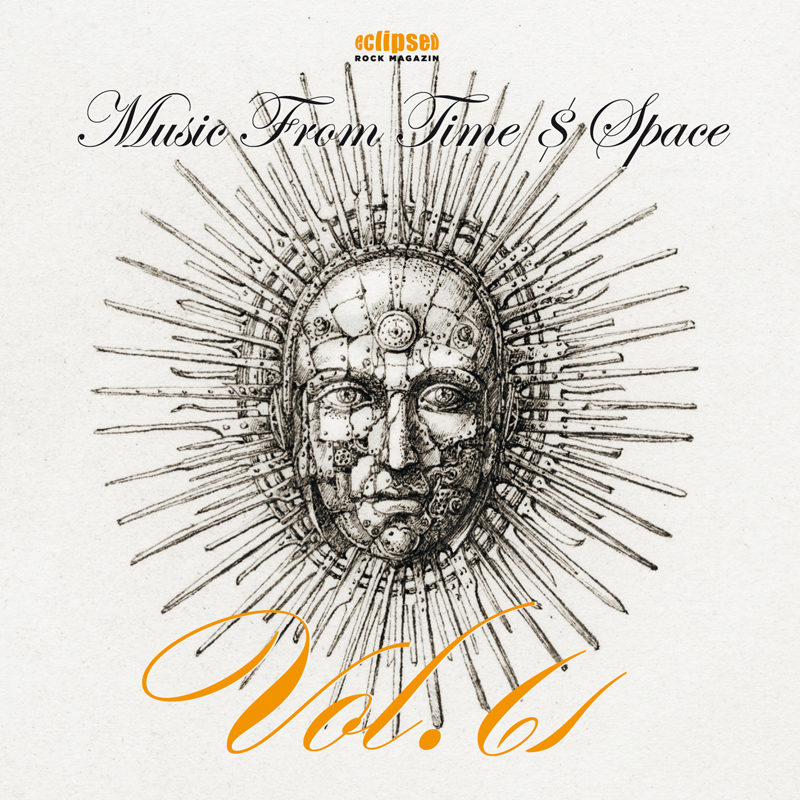 RIVAL SONS - Tied Up (3:25)
Album: Hollow Bones (2016)
Label/Distribution: Earache/ADA/Warner
www.rivalsons.com
When the Californians gather for their recording sessions, a lot of 70s stuff - musically meant - has to race through their brains; grooves, vocals, song construction seem to come directly from that time. Beside Bluesrock there are also soul and psychedelic parts like in this song.
ZODIAC - Follow You (3:37)
Album: Grain Of Soul (2016) (Release: 29.7.)
Label/Distribution: Napalm / Universal
www.zodiac-rock.com
Sometimes an album also fascinates with and through its exceptions. The classic blues rocker ZODIAC from Münster, Germany, let it crash on their fourth album. Only with two songs, among others the highly melodic "Follow You", they go more moderately to the point. But they can do that, too.
SWANS - When Will I Return? (5:22)
Album: The Glowing Man (2CD) (2016)
Label/Distribution: Mute/GoodToGo
www.younggodrecords.com/pages/swans
With "The Glowing Man" the experimental rockers SWANS have produced an album that is extremely dynamic and captivates with a mixture of avant-garde noise rock, tender ambient sounds and pastoral folk. On "When Will I Return?" band boss Michael Gira duets with his wife Jennifer.
THE PINEAPPLE THIEF - No Man's Land (4:15)
Album: Your Wilderness (2016) (Release: 12.8.)
Label/Distribution: Kscope/Edel
www.pineapplethief.com
The eleventh album by Bruce Soord and his comrades-in-arms (including PT drummer Gavin Harrison!) features some of the most gripping and polished pieces the British band has ever created. "Your Wilderness" could be considered a pure song album by Steven Wilson in many places. Seldom has Soord been as sensitive as in "No Man's Land". Great.
DREAM THE ELECTRIC SLEEP - Let The Light Flood In (4:59)
Album: Beneath The Dark Wide Sky (2016) (Release: 22.7.)
Label/Distribution: Mutiny/OMN/Rough Trade
www.dreamtheelectricsleep.com
Now they also write hits! The music of Dream The Electric Sleep was already an epic rock spectacle on "Heretics". On "Beneath The Dark Wide Sky" the trio has refined their songwriting and focused on weighty melodies. Best example: "Let The Light Flood In".
POVERTY'S NO CRIME - The Longest Day (6:49)
Album: Spiral Of Fear (2016)
Label/Distribution: Metalville/Rough Trade
www.povertys-no-crime.de
Free from any expectations, Poverty's No Crime continue to cultivate their very personal progmetal style. Straightforward riffing, dramatic keyboards and the charming vocal lines of Volker Walsemann are also the defining characteristics of the opener "The Longest Day".
CROMWELL - Starlit Sands (8:18)
Album: Black Chapter Red (2016)
Label/Distribution: Progressive Promotion/ppr-shop.de
www.cromwell.de
The quartet CROMWELL from Worms took a long break after their 1997 debut. Now the band has the successor in their luggage Nine pieces between melancholic Symphonic Prog à la Pallas and cheerful, stadium compatible Artrock in the spirit of Saga: The restart was a success. Welcome back.
AUTUMNAL BLOSSOM - My Blood (3:36)
Album: Spellbound (2016)
Label/Distribution: QuiXote/H'Art
www.autumnal-blossom.de
The second solo disc of the Poor Genetic Material flautist Pia Darmstädter is a painfully intense affair. Stylistically located between prog, folk, gothic and classical, the self-discovery oscillates between passion and pain, eternity and death. "My Blood" tells of a self-destructive borderline experience.
BENT KNEE - Leak Water (4:37)
Album: Say So (2016)
Label/Distribution: Cuneiform/Broken Silence
www.bentkneemusic.com
With their third album "Say So" BENT KNEE consolidate their exceptional position in the modern art rock genre. With some songs a small orchestra was used again, e.g. with "Leak Water". Courtney Swain sings here from the perspective of a little girl who is ordered around by her mother.
COOGANS BLUFF - Flying To The Stars (12:38)
Album: Flying To The Stars (2016)
Label/Distribution: Noisolution/Soulfood
www.coogansbluff.de
COOGANS BLUFF are retro. Their new album proves that once again. But it also proves how much joy they have in playing, what cleverness and freshness they develop in the process. The best example is the brilliant title track, which is so melodic in full gallop as well as in slow tempo.