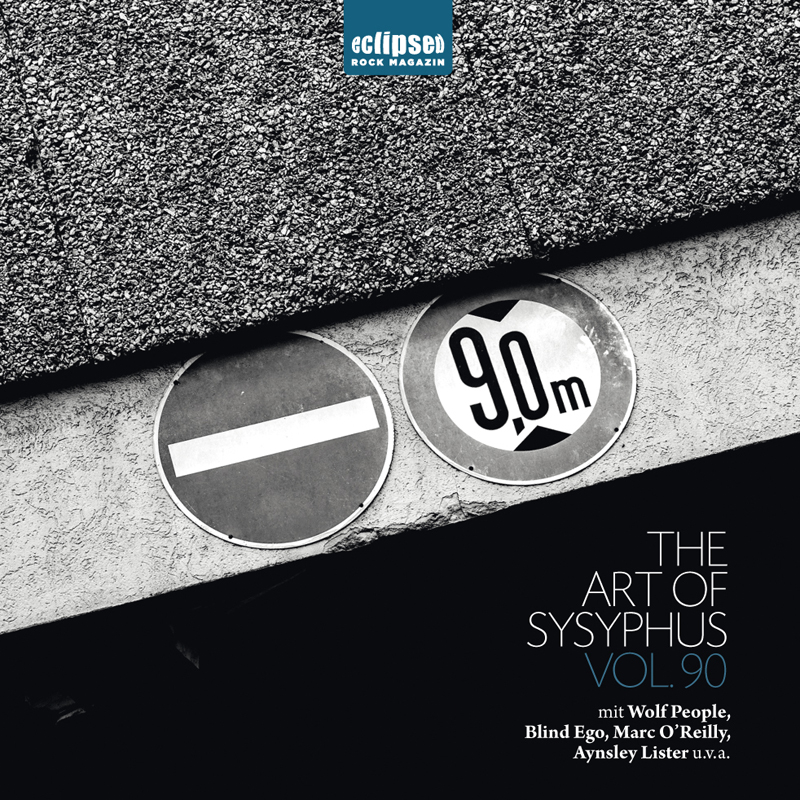 WOLF PEOPLE - Night Witch (3:48)
Album: Ruins (2016)
Label/Distribution: Secretly Group/Cargo
www.wolfpeople.co.uk
Here the pop, proto-prog and canterbury folk rock of the late sixties shake hands with modern times. This happens on the new album "Ruins" so similarly several times, also "Night Witch" gets stuck very pleasantly in the ear canals with its ingratiating vocal melody. Album of the month. (RELEASE: 11.11.)
BLIND EGO - Blackened (4:58)
Album: Liquid (2016)
Label/Distribution: Gentle Art Of Music/Soulfood
www.blind-ego.com
"Blackened is certainly not the only good title on Liquid. On the contrary. Nevertheless he outshines Kalle Wallner's third solo album with his hit potential. Sub signal singer Arno Menses has a large part in this, who makes the song with his velvety voice a real goose bump experience.
MARC O'REILLY - Compromise (4:59)
Album: Morality Mortality (2016)
Label/Distribution: Virgin/Universal
www.marcoreillymusic.com
A singer-songwriter between emotion, art and innovation. On his third album, the Irishman with the distinctive voice playfully manages to tear down stylistic boundaries and combine folk and ethnopop with a pinch of prog. The result is highly emotional, perfectly arranged songs like "Compromise".
AYNSLEY LISTER - All Of Your Love (4:42)
Album: Eyes Wide Open (2016)
Label/Distribution: Straight Talkin'/Soulfood
www.aynsleylister.co.uk
AYNSLEY LISTER has proven himself to be a consistent musician on the blues rock scene, exploring the facets of the style and avoiding common patterns. Creative songwriting, his vocals, imaginative solos and a hard working band characterize not only this song, but also the complete album.
ASTEROID - Mr. Strange (4:59)
Album: III (2016)
Label/Distribution: Fuzzorama/Cargo
www.asteroid.se
Long instrumental intros are the specialty of Swedish stoner rockers. It can take up to three minutes for the slightly echoed song to begin. "Mr. Strange" has a good average of just one minute and takes you on an exploration tour to earthy 60's/70's blues rock, spacy grooves and solos. (RELEASE: 11.11.)
NATURAL CHILD - Self Centered Blues (4:26)
Album: Okey Dokey (2016)
Label/Distribution: Natural Child Records & Tapes/H'Art
www.naturalchildrecords.com
The fact that NATURAL CHILD comes from the fertile lap of the Nashville scene can be heard in their casual music. The sun-drenched "Self Centered Blues" is also an echo of the West Coast sounds of the 70s. On the album of the Neohippies there are many more deeply relaxed Love & Peace jewellery pieces.
ALCEST - Kodama (8:45)
Album: Kodama (2016)
Label/Distribution: Prophecy/Soulfood
www.alcest-music.com
At the same time, a certain return to ALCEST means a big step forward. In comparison to the predecessor "Shelter" there are again Screams here, which are subtly integrated into the sound and full of guitars. The opener and title track "Kodama" is a little jewel with its anthemic Shoegaze/New Artrock component. (Review: eclipsed 10/2016)
STICK MEN - Trey's Continuum (4:03)
Album: Prog Noir (2016)
Label/Distribution: Unsung/Iapetus/Galileo MC
www.iapetus-media.com/stick-men
"Prog Noir" makes it clear that the STICK MEN are at the height of their creative power. With exciting sounds and tricky grooves, the trio creates their very own scent. "Trey's Continuum" - a tribute to Trey Gunn (ex-King Crimson) - is a labyrinthine magic garden full of strange sounds
SECOND RELATION - Eno (4:46)
Album: Eno (2016)
Label/Distribution: Long Branch/SPV
www.secondrelationband.com
The band from Austria unites seemingly contradictory elements with a light hand: a rather gloomy plot, the struggle of a young woman for appearance and being, the finding of true happiness and real madness, she tells them musically relaxed, blending elements from rock, jazz and pop to a tasty prog melange.
EYEVORY - The Perfect Empire (5:06)
Album: Inphantasia (2016)
Label/Distribution: Artist Station/Soulfood
www.eyevory.de
Eyevory from Bremen stand for Melodic Hardrock with Proganleihen, which they have perfected again on "Inphantasia". Flute and two female voices provide the unmistakable sound. "The Perfect Empire" with Jana Frank on mic stands for this top produced album - a strong, positive rock song that stays in your ears.